Each child develops at their own pace and we are here to facilitate and encourage each individual as they set out on the life-long journey of learning.
At Bearspaw Preschool we construct an inclusive environment that will teach to the whole child. There is a balance between structured and play based activities that will support the children in their social and academic development. The play based learning experiences will encourage the physical, social, emotional and cognitive growth in all children. In our classroom your child will engage in many learning opportunities that will enable the students to explore, create, imagine and play.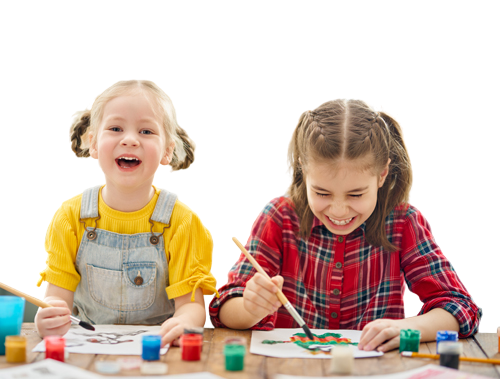 A balance of theme related and inquiry based activities will provide an authentic and meaningful first school experience for all children. There are many special guests and field trips that will enhance our program. By the children being immersed into an environment of "question" and "discovery", they are provided with the opportunity to learn "how to learn". Our program not only benefits and challenges the child intellectually, but also promotes a spirit of respect and co-operation among the children when dealing with their peers.
In preparation for Kindergarten, the four-year program includes an extra half hour of instructional time each day to allow for increased opportunities to focus on early literacy and early numeracy skills.
We recognize that parents are the child's first teachers. Children learn best when parents are involved in their education program. The primary bridge between home and school is the involvement of family and community.